LOCAL FEATURE: Pomp Pearls
Step aside Ralph Lauren; a new twist on the classic pearl necklace has hit the market!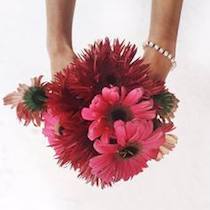 Meet Annah and Jack, the power couple behind Pomp Pearls. I had the pleasure of meeting these hip New Hampshire natives at Anju recently, and they let me in on their happening business based right here in Kittery, Maine.
Jack's family has been in the pearl industry for 40 years, selling traditional pearl jewelry to well-known department stores across the country. Jack's knowledge and experience in the pearl industry led him to continue the family tradition and Jack and Annah set out to do something a little different.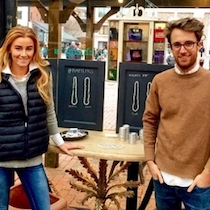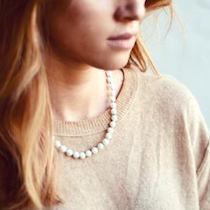 Up until Pomp Pearl's beginning in January 2014, pearl necklaces had been admired for pearls being so tightly strung together that strings were purposely invisible. What makes Pomp different is that pearls are strung together with colorful, double-knotted, silk string, making pieces that are both beautiful and untraditional. Pomp Pearls are the first brand name pearl necklaces and have been made to appeal to a wide variety of personal styles. They were designed by Annah and Jack to be versatile enough to wear to a wedding, brunch, or football game!
The most popular color to date? Neon pink! Jack and Annah plan to add more to their strings of cultured pearls each season.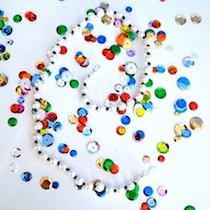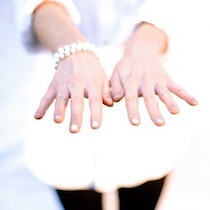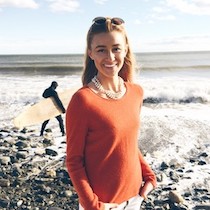 Anna and Jack started marketing their business through Instagram. They wanted to tell a story through social media and people have definitely caught on to their nautical-themed and oh so stylish feed!
So, where can we get our hands on Pomp Pearls? They are currently sold at boutique shops throughout New England (including our very own, Making Faces!) and can also be found online at www.pomppearls.com where Annah oversees order fulfillment and puts an emphasis on beautiful packaging!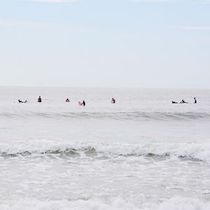 Thank you so much Annah and Jack for sharing the Pomp Pearls story with us!
xx
Maggie