INSIDER'S GUIDE: Beacon Hill – Boston, Massachusetts
Elizabeth Stone of StixandStonez (a Boston-based lifestyle blog) gives us the inside skinny on her Beacon Hill favorites!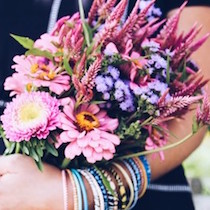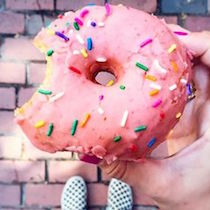 I met Elizabeth on the first day of college as we disembarked a plane at the Charles de Gaulle airport in Paris. In a sea of nervous and excited freshmen starting a brand new school in a foreign country, Elizabeth and I bonded over the fact that we were both from the Boston suburbs and had older brothers who had gone to the same college as us.
Elizabeth and I were both art majors and spent countless hours in the studios at college. Fast forward 2 years and here we are; New England bloggers! Elizabeth has an amazing eye for design and has truly beautiful taste. I am so excited to share her blog and insight with you, I think you'll love it!
ABOUT STIXANDSTONEZ…
When did you start your blog and what made you do it?
I started stixandstonez in July of 2014 (I can't believe it's been over a year!)  I was working at an art gallery in the middle of nowhere Maine, and felt lacking in drive and inspiration.  The days were really slow, I had just graduated college, and I was feeling somewhat hopeless and unexcited about the future. So I decided to create a blog as a means of documenting the things, people and places around me that I find inspiring.  It has become the most satisfying and fun platform to showcase things that excite me and I have learned more than I ever thought possible (corny but true).
Can you describe your blog in one sentence?
A thoughtful collection of what inspires me in interior design, fashion, art and food.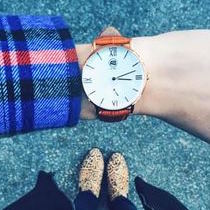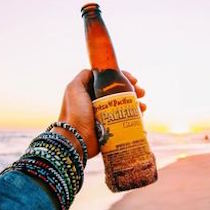 What is your biggest source of inspiration?
I'm constantly looking at everything around me.  I flip through coffee table books, catalogues, magazines, Pinterest and Instagram on a daily (usually hourly) basis.  My brain likes to take things one step at a time but my eyes are always in need of sensory overload.  However, my biggest source of inspiration will always be traveling.  Whether it's a short drive up to Maine, or a flight to somewhere far away, I love exploring new places and cultures.  Visiting farmer's markets, museums, local boutiques and just walking around somewhere new always gets the creative juices flowing.
Do you blog full-time? If not, what else do you do?
I started the blog right after graduating from Colby College, and did it full time for about a year while I was on the job search.  I absolutely loved doing it full time but unfortunately someone's got to pay the bills!  Although I am starting to make a little income from stixandstonez, it isn't enough to support me full time (yet!)  Luckily I found the most amazing job working for Kate Maloney Interior Design in Cambridge.  I work part time and use the rest of my time to work on stixandstonez.  I do a lot of social media and office admin tasks, as well as help with client designs and the process that goes along with it.  It's great to be in a place that is constantly inspiring me, and also have time to be able to work on my own projects.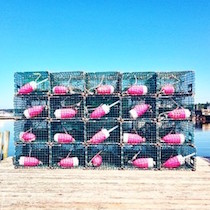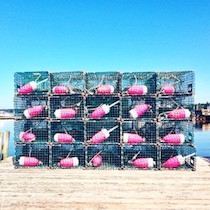 ELIZABETH'S BEACON HILL FAVORITES…
What is your favorite thing about Boston?
I love the size of Boston.  Everyone told me I should move to NYC after graduating because I wanted a career in the arts and there is a stigma that that is where all of the art opportunities are.  Yes, there may be a larger population of people in creative industries there, but that isn't necessarily a good thing.  I love that Boston is small enough so that people in the arts and creative circle all know each other.  It's like a cool, ever welcoming club, chalk full of inspiring people and companies.
What do you love most about living in Beacon Hill?
Inspiration is everywhere in Beacon Hill.  I love getting lost in all of the little brownstone-lined streets and looking at all of the doors and window boxes.  Every single building here is beautiful and has it's own character and charm.  It's also great being able to easily access everywhere in Boston and having Charles Street right out my front door.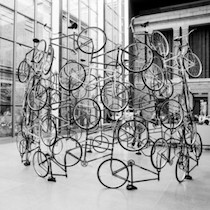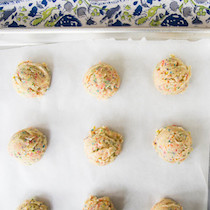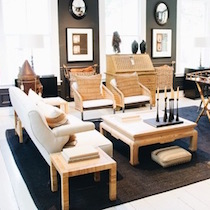 What's your favorite coffee shop in Beacon Hill? What do you get?
I feel kind of basic saying this since it's now the hot spot on the hill but I can't help myself!  My absolute favorite coffee shop is Tatte.  You really can't go wrong with anything you order there and I've probably gained about five pounds as a result.  The fattoush salad is delicious and the mint lemonade is quite possibly the most refreshing beverage I've ever had.  They have amazing cappuccinos and all of the baked goods (especially the nut boxes) are to die for.  Lucky for us, they now have multiple locations including ones in Brookline and Cambridge.
Is there a really great brunch spot?
I love Paramount for brunch in Beacon Hill.  It's the best for brunch in Beacon Hill but sadly a lot of people know it so there is often a wait.  It's best to go early in the morning, put your name in, grab a coffee and relax outside while you wait.  I also love Stephi's on Tremont, Aquitaine, Henrietta's Table, and Trident Cafe on Newbury St..
 What is the best outdoor activity around Beacon Hill? 
Walking, walking, walking.  These hills don't lie and they will give you a real workout.  I love just walking down Charles Street and popping into stores, then wandering around throughout the hill.  Beacon Hill is also right next to the Esplanade on the Charles River, which is a really fun place to run, bike or walk when it's nice out.  The Liberty Hotel also has a "yappier hour" in the courtyard every Wednesday while the weather is nice.  Everyone brings their dogs, there's usually a puppy or two, and you can get a cold beer.  It's the best and cheapest therapy in the area!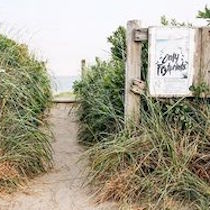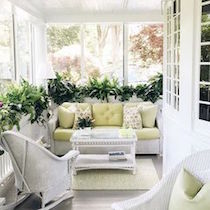 Best spot for dinner? For a drink? 
My two go-to dinner spots around Beacon Hill are the Tip Tap Room, which has amazing burgers and a huge selection of drinks and Figs, which serves up some of the best pizza in Boston.  Jm Curley is also a short walk away and has an amazing veggie burger as well as delicious bar food.  If my parents are visiting (read: paying), I love Stella, Alden & Harlow and Island Creek Oyster Bar.
Do you have a favorite shop in Beacon Hill? 
What I like about Beacon Hill is there are a lot of boutiques rather than big name stores.  I like to stop in Wish, Crush, Black Ink, Good, and December Thieves.
When friends visit you, what are the go-to things to see and do?
Everything I have listed so far always makes the list.  I also always recommend visiting the Museum of Fine Arts, Institute of Contemporary Arts or Isabella Stewart Gardner Museum.  There's a ton of cute shops and restaurants in the South End, especially on Tremont Street.  If they are looking for a more main stream shopping experience, Newbury Street is the spot to go.
 Is there a hidden gem around Beacon Hill that tourists don't know about but should?
One of my favorite spots off the beaten path is Rouvalis Flowers.  It's hidden away up in the hill, away from all of the other shops, and is an oasis of gorgeous flowers, plants and vases.
What's the best indoor activity in the area?
Whenever a rainy Sunday comes around, I head to the Kendall Square movie theatre.  They show highly acclaimed artsy and independent films and it's a fun change from your average movie theatre.
Best place for lunch? What do you get? 
There are so many great lunch spots.  I love Anna's Taqueria on Cambridge Street, Tatte (again), and Clover, which is a short walk across the bridge.  Clover has an amazing chickpea fritter pita wrap that I get every time I go but everything there is delicious.
Is there a cool exercise studio you like going to?
I work in Central Square and usually walk to/from work as my form of exercise.  Unfortunately gyms/exercise classes in Boston are expensive so I've been trying to hold off until the winter comes and I don't want to walk around as much.  I've heard great things about Class Pass, which allows you to try different classes at a variety of gyms without breaking the bank.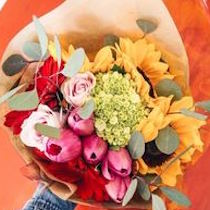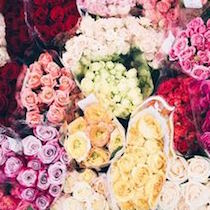 Thank you, Elizabeth!!!
xx
Maggie