LOCAL FEATURE: UROCK Marketing
He has a contagious optimism, a zest for life, a sincere drive to make people's dreams a reality….
Meet Nick Mirabello, Founder and "Chief Igniter" of UROCK Marketing (Is there a more fun, uplifting name that this???). At UROCK, Nick works with organizations and individuals to construct vision boards, which allow people to put their dreams and values on paper in their own creative ways.
Nick hosts UROCK parties that have taken place in NH, ME, MA, HI, FL, IL (and soon to be in RI and VT)! UROCK parties are interactive; Nick inspires, participants create by collaging their visions, entertainment is provided by his sidekick DJ's, and each party ends with a champagne toast! FUN!
So, how did this all come to be?
During his freshman year of college, Nick was introduced to the concept of a vision board; excited and enthusiastic, Nick eagerly got to work constructing his very own. Little did he know, this passion would become his profession…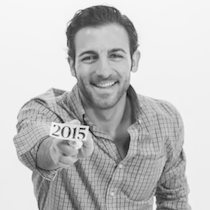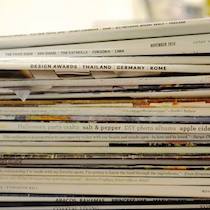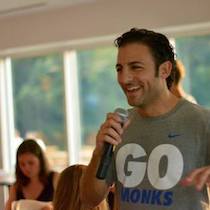 Over the course of his college career, all of Nick's vision board dreams (a certain GPA, strong baseball performance, family and personal dreams) became a reality, so Nick has been a firm believer in vision boards ever since. The goal of UROCK is to inspire individuals to put their dreams (whether they be with work, family, or self) together and encourage people to make strides towards them. It has been said that if you look at a vision board for just five seconds a day, your dreams are more likely to come true! How about that?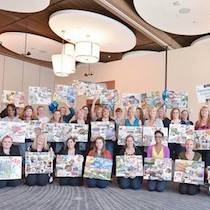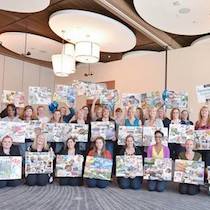 Nick grew up in Arlington, MA and attended school at St. Joseph's College in Maine, where he studied communications, public relations, and marketing. He chased his love for baseball to minor league teams on Cape Cod and in Baltimore, where Nick served as director of marketing. His drive to become an entrepreneur and change people's lives brought Nick to the seacoast where he plans to stay. "There is overall really good energy within this mini-city," says Nick. "Small businesses, for the most part, are not just surviving, but THRIVING!". He loves that the seacoast has four seasons and that it's filled with art, music, and passionate people. Nick also enjoys a good cup of tea or coffee at his home office away from home, Cafe Kilim.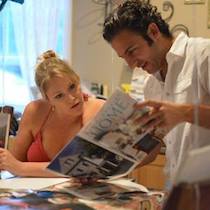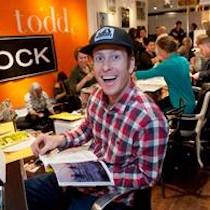 This fall will mark UROCK's 4th year in business – four years of making dreams come true and changing people's lives for the better. Congratulations, Nick, and thank you for using your gifts to inspire others!
Here's to you, dreamers!
xx
Maggie
*Photos c/o UROCK Marketing and Raya on Assignment.