WHITE MOUNTAINS, NH TRAVEL GUIDE!
"I Like Hiking but I Mostly do it for the Trail Mix" 
This week, we're excited to share our White Mountains, NH Travel Guide!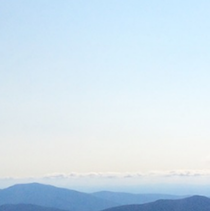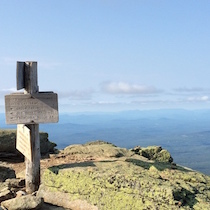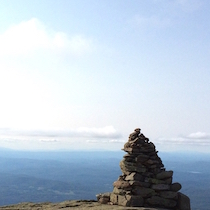 On a "Claritin clear" day, at the peak of your climb, when everything around you is mountains, and you are in the state you were born and raised in—that's something special. I thought of this often during my hike in the White Mountains last weekend and felt so proud to be from the granite state—it kind of "rocks".
I hit the ground running with my daddio in Franconia Notch State Park (the eastern side of the White Mountains). We hiked all day up the "Falling Waters" trail and were rewarded with the most stunning 360 degree views at the summit. The breath-taking (hiking pun!) views lasted for a few hours as we hiked along a ridge – an entirely, above tree-level trail connecting three mountains.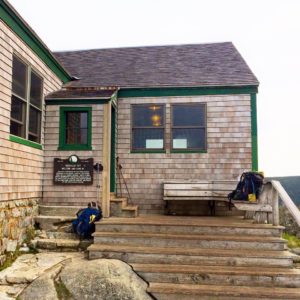 We reached Mt. Lafayette as the sun started to set and descended to our chateau, a.k.a. Greenleaf Hut for the evening. When I say chateau, I mean more of a cabin-type of environment—bunk beds, communal dining, no lights in the bathrooms or bedrooms. Rugged but awesome. Greenleaf Hut is one of eight Appalacian Mountain Club huts scattered throughout the White Mountains—they provide dinner, breakfast, a dash of entertainment, and a place to rest your head. And I will say, the food was incredible! Like, better than some restaurants if you can believe it! At night we played UNO and watched the sunset on the rocks. It was breathtaking.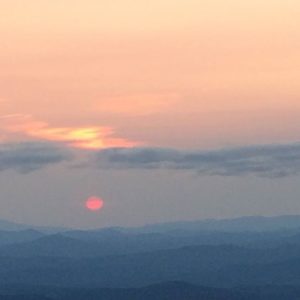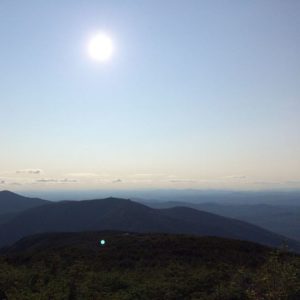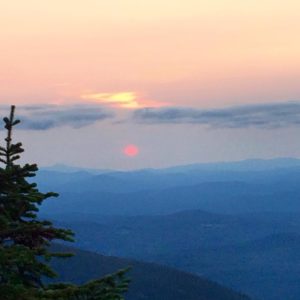 We were off and running in the morning – descending on the "Old Bridle Trail" and completing yet another father-daughter tradition. It was a treat to take a break from technology and just enjoy each other's company and the wilderness. We returned to the seacoast by way of the Kangamangus Highway and enjoyed New Hampshire's natural scenery along the way.
Have you been to the huts in the White Mountains? Would you go? Do you have a favorite hike?
Happy Trails! Thank you for reading our White Mountains, NH Travel Guide!
xx
Maggie