LOCAL FEATURE: Loveshack Juicery
"It's a little *new* place where, we can get together – Love, Shack, Baby." (Talking with the Lovebirds behind LOVESHACK JUICERY!)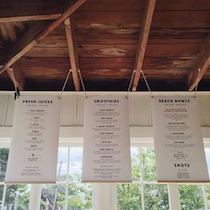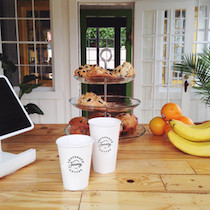 Island vibe? Check. Delicious, healthy food? Check. Friendly, cool owners? Check. Ocean views? Check!
If you're not already on your way to the Loveshack Juicery in Ogunquit, you probably will be after seeing visual proof of this tropical oasis…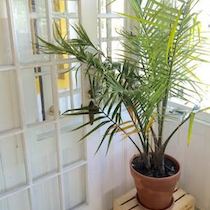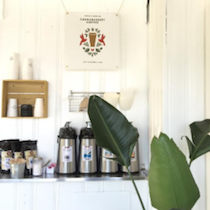 Meet Cecile and Ryan, the owners of Loveshack Juicery, who might just be the happiest couple around. The two of them exude a friendly, positive energy that blends perfectly with the laid-back, surf-style "shack".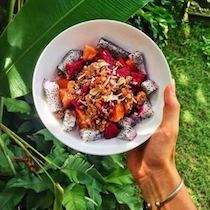 Cecile and Ryan first met while surfing at Ogunquit Beach years ago. Cecile is a graphic designer (She designed their logo!) from Montreal, and Ryan is a native Maine-ah who worked at Liquid Dreams Surf Shop for many years (He is also passionate about fixing up old VW vans!).
They moved to L.A. and lived the "California Dream" before returning to the East Coast this spring. As luck would have it, they happened upon an ideal location in downtown Ogunquit, and opened shop in late June.
On their way back east, Cecile and Ryan travelled in a stylish VW van, seeking inspiration from a variety of juice shops they visited. They turned their inspirations into reality and created this dreamy, breezy, all-white, juicy paradise.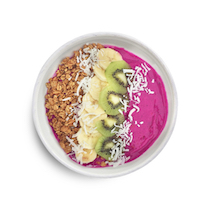 So, what makes the Loveshack different?
In my opinion, the aesthetic alone is worth a frequent drive from Portsmouth. As a juice and smoothie fanatic, I think it's worth visiting often because what I tasted was truly magnificent (I tried the "Tiki" smoothie that tasted like a Piña Colada's healthy twin sister…dream come true!). The produce is all natural, organic, and super fresh, and Cecile and Ryan make all of their milk bases from scratch (That is some serious love!).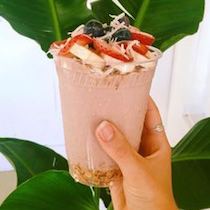 This power couple plans to add salads, sandwiches, and bottled juices to their already diverse menu. They will be open through mid-October and will set off traveling for the winter…perhaps to Thailand! Cecile and Ryan will be refreshed and ready to re-open the Loveshack by the time peak season rolls around in Ogunquit next year. Can't wait to hear what you think!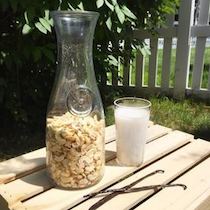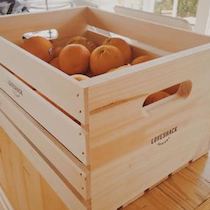 xx
Maggie
*Photos c/o Seacoast Lately and LoveShack Juicery.