OGUNQUIT MAINE RESTAURANT: LOVESHACK JUICERY!
Island vibe? Check. Delicious, healthy food? Check. Friendly, cool owners? Check. Ocean views? Check! Welcome to a fabulous Ogunquit, Maine restaurant, Loveshack Juicery!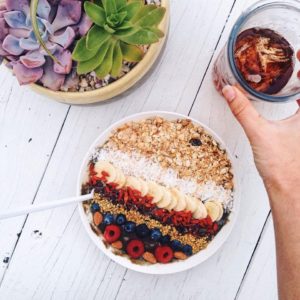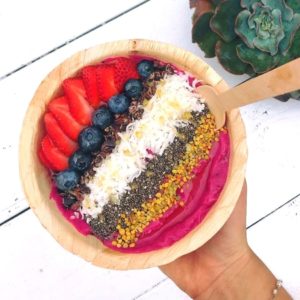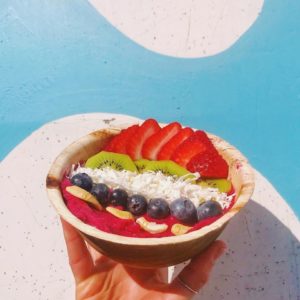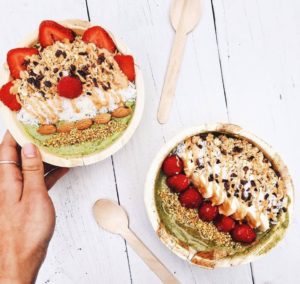 Cecile and Ryan are the owners of Loveshack Juicery, who may just be the happiest couple around. The two of them exude a friendly, positive energy that blends perfectly with the laid-back, surf-style juice shop.
Cecile and Ryan first met while surfing at Ogunquit Beach years ago. Cecile is a graphic designer (She designed their logo!) from Montreal, and Ryan is a native Mainer who worked at Liquid Dreams Surf Shop for many years (He is also passionate about fixing up old VW vans!).
The couple we're living the California dream in Los Angeles before returning to the East Coast in 2016. As luck would have it, they happened upon an ideal location in downtown Ogunquit, and opened shop in late June.
On their way back east, Cecile and Ryan travelled in a stylish VW van, seeking inspiration from a variety of juice shops they visited. They turned their inspirations into reality and created this dreamy, breezy, all-white, juicy paradise.
 So, what makes Loveshack different?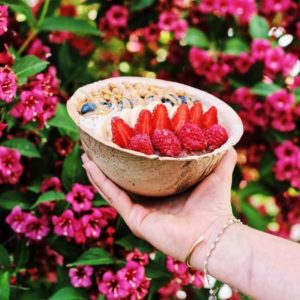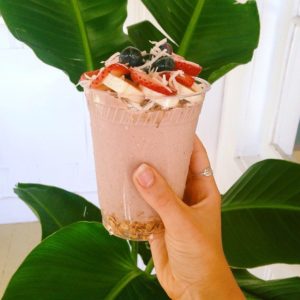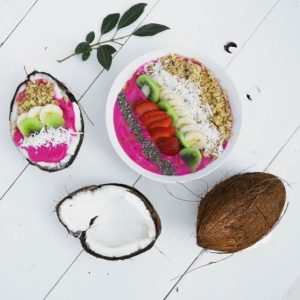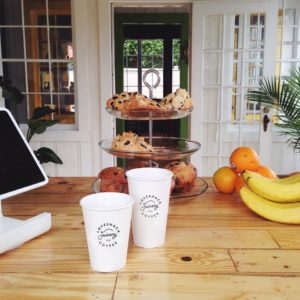 In our opinion, the aesthetic alone is worth a frequent drive from Portsmouth. As a juice and smoothie fanatic, I think it's worth visiting often because what I tasted was truly magnificent (I tried the "Tiki" smoothie that tasted like a Piña Colada's healthy twin sister—dream come true!). The produce is all natural, organic, and super fresh, and Cecile and Ryan make all of their milk bases from scratch (That is some serious love!). Cecile and Ryan added a fresh new Ogunquit, Maine restaurant to their repertoire in the summer of 2018—Scoop Shack—a happy and welcoming spot for vegan ice cream and other sweet treats!