LOCAL FEATURE: La Maison Navarre
When you mix together the finest ingredients, beautiful ambiance, and a taste of France, you know this place is going to be out-of-this-world wonderful! La Maison Navarre opened in downtown Portsmouth one week ago and it's already high on my list of downtown favorites:) A French patisserie and salon-du-thé, La Maison Navarre brings the beautiful flavors of France to the seacoast. Their specialty? Macarons.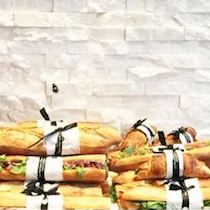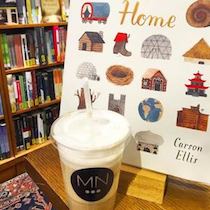 I had the pleasure of meeting founders Charlotte and Victor, who grew up in Lyon and Paris, respectively. They recently moved to America to launch their first business and saw Portsmouth's charming community as the perfect place to start; ooh la la! Charlotte brings her experience in the French luxury brand marketing field, having worked at the famous Maison du Chocolat. Victor complements Charlotte's knowledge with his expertise in international business. Together, they are thrilled to bring this chic café to our little east coast paradise.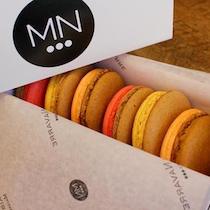 Charlotte and Victor want La Maison Navarre to be a place where people can enjoy themselves — whether it be at a business lunch, sipping tea with friends, or treating themselves to a light macaron after dinner. On a hot day, you might want to try an ice cream-filled one!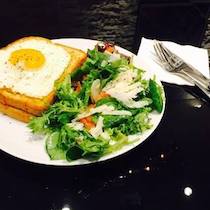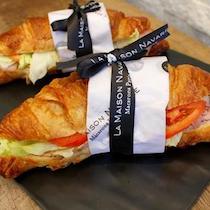 They love living on the seacoast, being close to the beach, and being surrounded by happy people who smile a lot (What a compliment)!
Merci Beaucoup et Bonne Chance, Charlotte and Victor!
xx
Maggie