LOCAL FEATURE: Wanderbird Floral
Step into Portsmouth's newest flower shop and you might feel like you're a entering floral paradise. A variety of colorful blooms dazzle this intimate space that feels like being in a bright, Parisian apartment.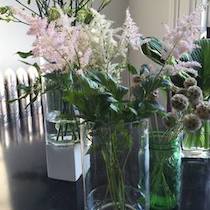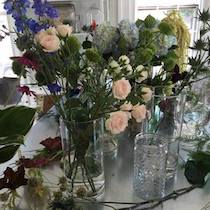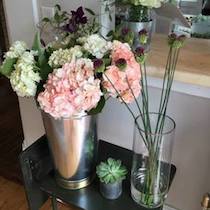 Kristen Ward opened up her first shop, Wanderbird Floral, just two weeks ago and I think it's going to be an instant hit! After dreaming about opening her own flower shop for years, Kristen finally took a leap of faith, left her corporate job in Boston, and planted her roots (literally) into something she is truly passionate about.
Wanderbird Floral is a year-round working studio and shop (with a beautifully curated assortment, I might add;) focusing on walk-ins, private consultations, weddings and special events. Kristen plans to hold workshops and gatherings in the shop and she also delivers by bike; how chic is that??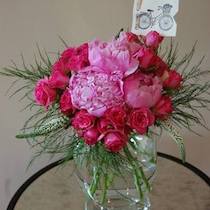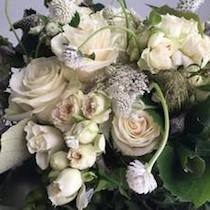 With her creative flair and background in agriculture and resource economics, Kristen brings her extensive knowledge to the flower industry selling sustainable, veriflora certified blooms from Boston. She continues to build relationships with local growers so she can support them and and source more from the seacoast!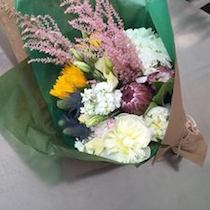 Kristen has lived in Portsmouth's South End for six years with her husband and daughter. In her free time, she enjoys hopping on her scooter, hitting the slopes and, of course, gardening! She loves the seacoast for its vibrant culture and art scene, and our lively local vibe – woo hoo!
Kristen loves chatting with people who pop in so stop by, say hi and check it out; Wanderbird Floral is definitely worth a visit!